From thrilling water activities to serene lakeside retreats, Lake Wallenpaupack in Pennsylvania beckons with a wealth of experiences waiting to be embraced. This scenic destination isn't just about the water; it's a canvas for adventure and relaxation. Join us as we uncover the best things to do in Lake Wallenpaupack and the best time to visit, guiding you through a curated list of activities that promise to make your visit an unforgettable one.
Cultural Activities
Attend Local Events and Festivals
While visiting Lake Wallenpaupack, you can fully embrace the vibrant local culture by attending various events and festivals held throughout the year. Experience the spirit of the community as you mingle with the locals and enjoy live music, arts and crafts, delicious food, and family-friendly activities.
Visit Cultural and Heritage Sites
Take a journey back in time by visiting the numerous historical sites in the area. Start with a trip to the Wallenpaupack Historical Society, located in a restored 19th-century schoolhouse, where you can delve into the lake's rich past. Then, head over to the Wayne County Historical Society in nearby Honesdale. This museum showcases great exhibitions on the area's history, including the Delaware & Hudson Canal, the Stourbridge Lion steam locomotive, and the glassmaking industry that put the town of White Mills on the map.
Speaking of glassmaking, you shouldn't miss the Dorflinger Glass Museum. This hidden gem celebrates the exquisite artistry of Dorflinger glassware made between the mid-1800s and early 1900s. Here, you can marvel at their stunning collection of glass pieces that once graced the tables of American presidents and other prominent figures.
Engage in Traditional Experiences
Why not immerse yourself in some traditional experiences during your stay? Engage in activities such as local wine and craft beer tastings. Lake Wallenpaupack is home to several wineries and breweries that offer a true taste of the region. You can also try your hand at ice fishing or ice skating on the lake during wintertime, giving you a true sense of the local way of life.
Remember, when visiting cultural sites and participating in local events, always treat the environment and the local community with respect to ensure a memorable and authentic experience.
Things to do in Lake Wallenpaupack: Outdoor and Nature Activities
Nature Trails and Hiking
If you're looking for things to do in Lake Wallenpaupack that involves the outdoors, there is a variety of hiking trails for all levels of experience. The Wallenpaupack Lake Trail is a great place to start. This 1.8-mile trail offers stunning views of the lake, as well as opportunities to encounter local wildlife. For a slightly longer hike, consider exploring the trails at nearby Kedale Natural Area. No matter which trail you choose, make sure to bring plenty of water, sunscreen, and a camera to capture the breathtaking scenery.
Water Activities
Lake Wallenpaupack is a haven for water enthusiasts. With its clear waters and pleasant temperature, it's perfect for swimming, kayaking, canoeing, and paddleboarding. The lake is also a popular fishing spot, and it's teeming with various fish species, including largemouth and striped bass, walleye, and brown trout. Throw in a line, or rent a boat from one of the local marinas to enjoy a day on the water.
Adventure Sports
Adventurous spirits will appreciate the array of water sports available at Lake Wallenpaupack. Whether you're a seasoned pro or a first-time participant, there's something for everyone. Make your day more exciting by trying out water skiing or tubing. Just remember that all boats must have an observer in addition to the driver, and only one skier or towable is allowed at a time.
Relaxation and Wellness
Spas and Wellness Centers
Looking for things to do in Lake Wallenpaupack that involve pampering and relaxation? Lake Wallenpaupack has several spas and wellness centers to choose from. Indulge in a soothing massage, rejuvenating facial, or a revitalizing body treatment. These centers also offer yoga and meditation classes, so take a few moments to find your inner peace and leave feeling refreshed and revitalized.
Beaches and Pools
What's a visit to Lake Wallenpaupack without a day at the beach? Make your way to the family-friendly Palmyra Township Public Beach, where you can enjoy the sun along the sandy shoreline. Go for a swim, soak up the sun, or engage in a bit of beach-side fun with family and friends.
In case you prefer a pool, many hotel and resort accommodations in the area offer swimming pools for guests to enjoy. Dive in, splash around, or simply lounge poolside with a refreshing drink in hand.
Parks and Gardens
Are you a nature lover? Lake Wallenpaupack boasts numerous parks and gardens for you to explore, appreciate, and unwind. Pack a picnic lunch and spend some quality time with loved ones while enjoying the picturesque surroundings. Take in the fascinating local flora and fauna or enjoy a leisurely stroll through these lush spaces. This is the perfect opportunity for you to unwind, connect with nature, and truly appreciate the beauty that Lake Wallenpaupack has to offer.
Food and Culinary Activities
Local Cuisine Tasting
If you're a food enthusiast, Lake Wallenpaupack offers a variety of restaurants where you can taste the local cuisine. For instance, you can experience the flavors of the Poconos at the Wallenpaupack Brewing Company. This microbrewery not only serves great craft beers, but also offers a delicious array of appetizers, sandwiches, and entrees that showcases the region's distinctive taste. Don't forget to try their famous pretzel twists or indulge in their mouth-watering burgers!
Cooking Classes
What better way to enjoy a visit to Lake Wallenpaupack than by learning to recreate delicious local dishes in your own kitchen? Check out the cooking classes offered by nearby culinary schools or local chefs. Not only will you learn about the ingredients unique to the region, but you'll also gain valuable skills and techniques to impress your friends and family back home. Just imagine the delight on their faces when you serve up a delicious meal inspired by your time at Lake Wallenpaupack!
Visit Local Markets
If you prefer a more hands-on approach to food, visiting local markets is an excellent way to immerse yourself in the culinary culture of the Lake Wallenpaupack area. Stroll through the open-air markets and pick up some fresh produce, artisanal goods, and other local specialties for your home-cooked meals. It's also a great opportunity to interact with local vendors, who can share their insider knowledge on the best regional recipes and ingredients.
So while you're out enjoying all the water sports and activities that Lake Wallenpaupack has to offer, don't forget to dive into the delectable food experiences the region has to offer. You might just discover your new favorite dish or develop a newfound love for cooking!
Entertainment and Nightlife
Live Shows and Performances
One of the best things to do in Lake Wallenpaupack is to catch some live shows and performances! The Ritz Company Playhouse is a popular spot that hosts live theater productions. Have you ever seen "Pinkalicious" or "The Little Mermaid, Jr."? They've been performed in the past at this venue, along with other great shows.
If you're more into live music, check out the Wildflower Music Festival, where you can enjoy musical performances during summer weekends in July and August. Grab a blanket, sit back, and let the tunes settle in.
Bars and Nightclubs
As the sun sets, make your way to one of the local bars or nightclubs to unwind and savor the night. You'll find friendly atmospheres, great drinks, and lively crowds. From laid-back bars to vibrant nightclubs, there's something for everyone. Try their signature cocktails and who knows, you might even dance the night away!
Evening Cruises or Tours
Taking an evening cruise or tour around Lake Wallenpaupack is an excellent way to experience the water and night sky. Many local boat rental companies and marinas offer guided evening cruises that provide picturesque views and romantic settings. Explore the lake by moonlight, and don't forget to bring your camera for some stunning photo opportunities!
Shopping and Souvenirs
Local Artisan Shops
If you're looking for original souvenirs and unique creations, Lake Wallenpaupack has some lovely local artisan shops. Here, you can find amazing lake art to decorate your home and remind you of your wonderful time at the lake. Among these shops, you may come across Penny Lane Candies & Candles, a cozy store offering delightful candles, gifts, and sweets.
Popular Shopping Districts
When it comes to shopping, be sure to explore the shopping districts around Lake Wallenpaupack. One such district is home to the Wayne Pike Sullivan Antique Dealers Association. This collection of antique shops offers a treasure trove of vintage finds and beautiful pieces of history. Don't miss the opportunity to shop for rare and interesting items while you're there.
Unique Finds
Lake Wallenpaupack's shopping scene is full of surprises, making it the perfect place to hunt for unique finds. As you wander the area, you'll come across a variety of shops offering everything from handmade crafts to gourmet treats. To make the most of your shopping experience, take the time to explore each store and discover the wide range of products on offer.
Family-Friendly Activities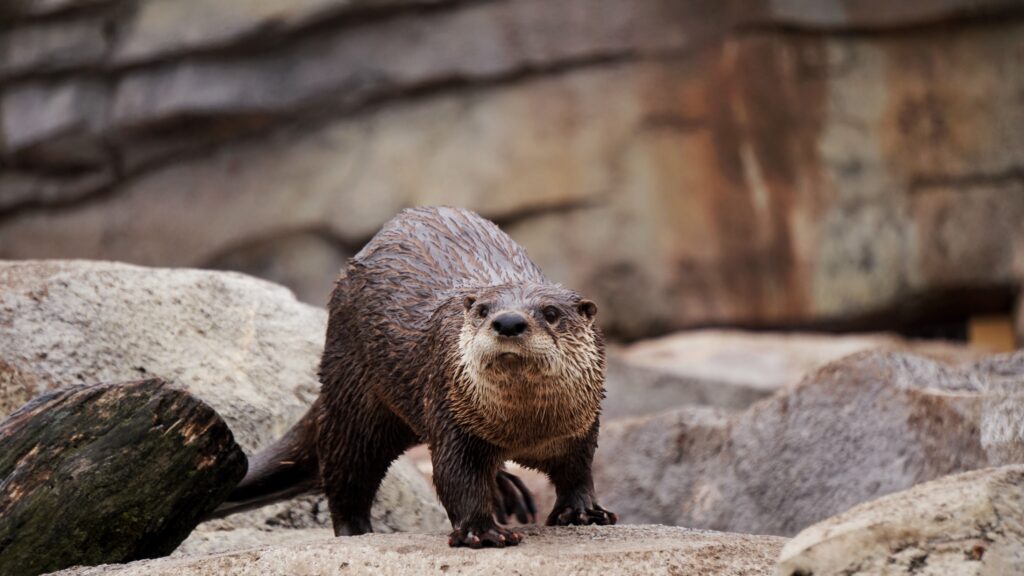 Children's Museums and Attractions
Lake Wallenpaupack offers a variety of attractions and experiences for the whole family. Claws "N" Paws Wild Animal Park, for instance, is a must-visit spot for families. Here, you and your kids can encounter a wide range of animals, from exotic creatures to familiar favorites. You'll also find interactive exhibits and shows that can keep everyone entertained.
Parks and Play Areas
The Lake Wallenpaupack region is rich in outdoor recreation, and you can find numerous public parks with spacious play areas for the little ones. Pack a picnic, grab a Frisbee, and head out for a day full of sun and fun. Some of these parks offer picturesque views of the lake, making it a fantastic spot to unwind as a family. Remember, fresh air and beautiful scenery are key ingredients for a memorable family outing.
Interactive Workshops
Educational and engaging workshops can also be found around Lake Wallenpaupack. Encourage your children to embrace their creative side with hands-on workshops in painting, pottery, or even woodworking. These activities not only foster your child's imagination and skills, they also offer a unique bonding experience for the whole family.
So, if you're looking for a family-friendly destination with a myriad of activities and experiences, Lake Wallenpaupack is an excellent choice. You and your loved ones can create special memories while exploring all that the area has to offer.
Sign In
Register
Reset Password